13 Gifts
Thirteen Things Trinity13 got for her birthday

1. As I mentioned before, I got Lois & Clark-The New Adventures of Superman, season 2 on DVD from my hubby. I will def be taking it back since I told him three weeks ago (in a post) that I didn't want it till the price dropped. I appreciate the gift, but since we are on a budget, the DVD's will be going back.
2. My hubby also got me a book-PostSecret:Extraordinary Confessions from Ordinary Lives. It's a wonderful book that I've wanted since ever since I heard it was being put together. If you want to see more info about it, here is the site where it originated.
3. My sis got my the Walk the Line Soundtrack...I love it!!! And I want the movie when it comes out!
4. My parents got me some doughboy cookware,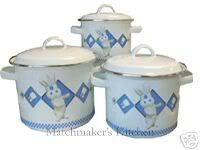 5. A doughboy clock that says "heehee" every hour (I love it!!!),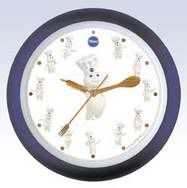 6. Doughboy balloons (so cute!),


7. A pink nightie (I know, I hate pink. But since I will only be wearing it to bed, it's cool),
8. And some Mary Kay nail polish and lip gloss.
9. My bro and my grandparents gave me some cold, hard cash!
10. I got a great gift from Guru and Loelsh...a mouse for my laptop!!! It's something I really wanted. And with the laptop, it's so much easier to use a trackball mouse...thanks!



11. I also got 3 birthday links! One from PJ,
12. One from Barbara,
13. And one from Becky (thanks ladies!!!)

All in all, I had a wonderful birthday! And next year oh sweet hubby, get me a gift card...heehee!!!

Other T13's:
1. Jen's Horde
2. Better Safe Than Sorry
3. Barbara
4. Shannon
6. PJ
7. Jade
8. Texas Ivy_10
9. Leslie
10. D.Challener Roe
11. WendyWings
12. Renee
13. Tutu

Get the Thursday Thirteen code here!


The purpose of the meme is to get to know everyone who participates a little bit better every Thursday. Visiting fellow Thirteeners is encouraged! If you participate, leave the link to your Thirteen in others comments. It's easy, and fun! Be sure to update your Thirteen with links that are left for you, as well! I will link to everyone who participates and leaves a link to their 13 things. Trackbacks, pings, comment links accepted!

View More Thursday Thirteen Participants