Happy B-Day!!!
Today my son is the big zero three! He is getting to be such a big boy and this time has flown by so fast. I was hoping that he would be potty trained by now, but I don't want to rush the little man. He will in his own time.
Maybe this pic will inspire him.

Tonight we will be celebrating at
Magic Mountain
. My son's cousins and friends will all be joining him crawling through the tubes (and I will probably be right along with them!). They should have a blast!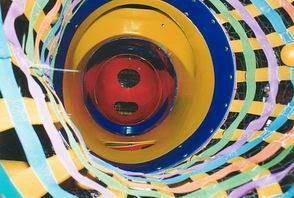 So, happy birthday my beautiful son! Your mommy loves you.