American Idol Barbie
Oh My Gosh!!!! I just saw the commercial for a new
American Idol Barbie
! I am so excited! Can't you tell by all the exclamation marks?! Wow, this is a must have! I can't believe that this has come out in time for my birthday! Hint, hint!
There are three different Barbies to choose from, all with their own song that they sing! Miss blonde Barbie sings "Oops, I Did It Again"! I love this Britney classic! Tori sings "What I Like About You" and Simone sings "Ladies' Night"! If I buy all three, they can have a singing competition using their karaoke machine and I can be their judge!
Here is a pic of the beautiful Tori! Could her legs beeee any longer?!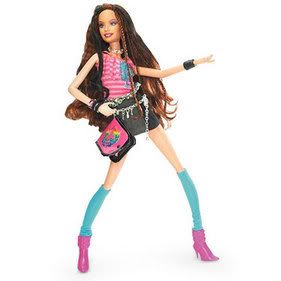 Here is Barbie on stage! Notice how hip she is with one pink shoe and one white shoe! She is soooo cool!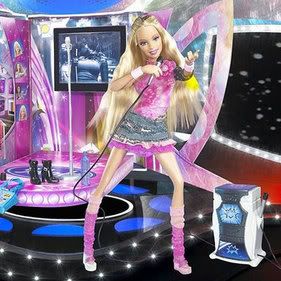 Life is grand with exclamation marks!!!