What The...?
I would love to know why the movie
Junior
is now playing on the
SciFi Channel
. Can anyone tell me??? This is a chick flick. What does this movie have to do with space or weird creatures or things that cannot be explained.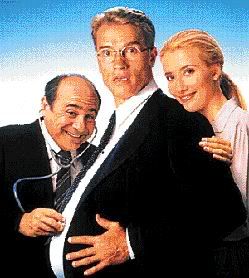 As part of a fertility research project, a male scientist agrees to carry a pregnancy in his own body.
Well now that I think about it, Arnold does look like a weird creature in this movie since he is prego and in drag. But still, Junior does not belong on the SciFi Channel!
What is this world coming to???