OSU Pics!
Okay, this post has just a few pics, so please be patient as it loads! Thanks all!!!
My cute hubby and I at the game!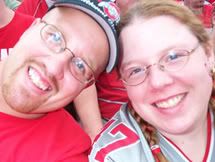 Even my nails are showing school spirit!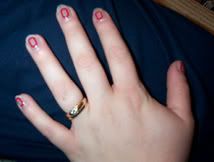 A band pic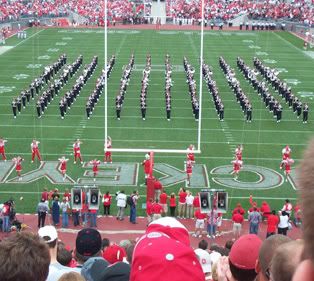 Our view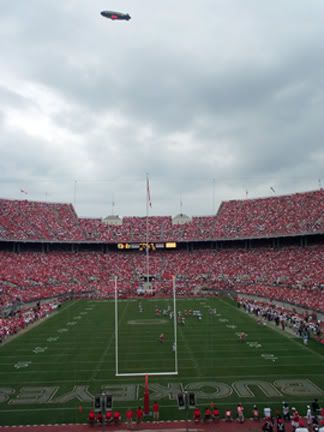 Here is a pic of some of the band members that visited us and played a song for our section!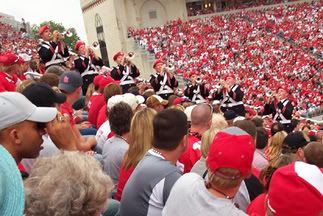 And another!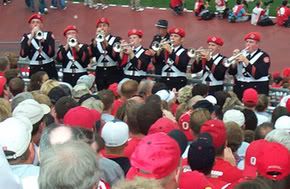 This is me (in my awesome #47 AJ Hawk jersey) catching my hubby taking my pic! (and yes, that's an OSU face tattoo)!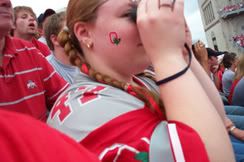 And here is a pic we took of the Buckeyes and Coach Tressel right before leaving the stadium (it was great, we sat in the sec. next to the band and where the players entered/exited the stadium).