Rescue Me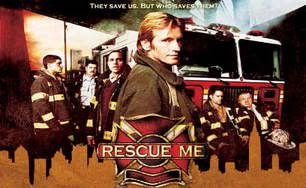 Did anybody get to see the season finale of
Rescue Me
tonight? Good grief, it was good! It had me in tears...again! Watching this show just makes me so emotional! I'm either rolling around laughing or crying my eyes out. It just too bad that season three won't start till 2006!!! I don't think I can wait that long!
I can't believe that I'm so addicted to this show. I actually avoided watching it since
Denis Leary
is the main character. I really don't like anything he has been in, but I decided one week (since there was nothing else on) to try the show anyway...and of course I ended up loving it.
Again, I hate the fact that it won't be back till 2006, but hopefully they will show repeats from the first season (since I haven't seen those yet).
Life is grand with a good cry.