Smallville Time!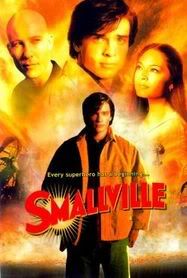 This stinks!!! One of my fav shows,
Smallville
, premieres tonight...but it isn't on till 11 (for us here in Columbus, Ohio) !!! Last season the show was on at 10 on Wednesday nights. This season it will be on at 11 on Thursdays!!! I can't believe it! Why would you start a show at 11 since it did so well for the
WB
last year???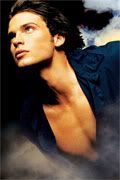 And, tonight's episode is 90 min long!!! We will be up till 12:30am just to see one of my all time fav shows! Ahhhh, but it should be worth it!
Anyone else a Smallville fan (and love
John Schneider
as much as I do)?
-------------------------------------------------------
UPDATE!!!
The
Great and Powerful Oz
had the wrong date! He is supposed to be the world's greatest Smallville fan, but he was a week early on the premiere date! I can't believe it! Tonight is the repeat of Smallville's season finale...so maybe the new season will actually be on at 10! Oh, I hope so!