A Few Pics!
Here are a few of the pictures from my family's mini vacation:
This is the front of the hotel. As you can see, the tubes come right out of the building! So cool!!!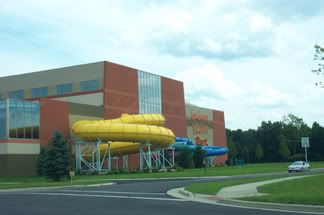 Here is a pic of the what some of the inside looks like.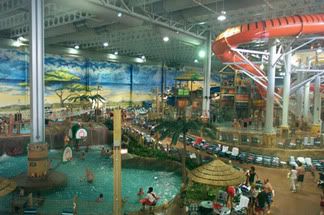 This is my hubby and my son outside having fun!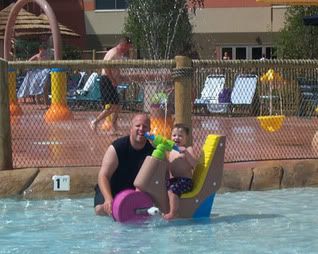 Here is a pic of half of the tubes that you can ride.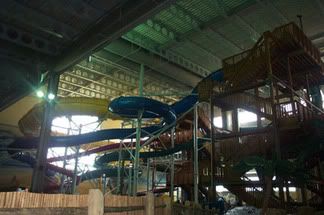 This is one of the play areas for "kids". But, my hubby and I had just as fun as the boy did.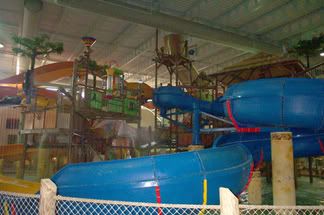 And finally, here is a pic of my son and I in a hot tub (one of three tubs and this one was not too hot for the boy). He had so much fun splashing around in those waterfalls!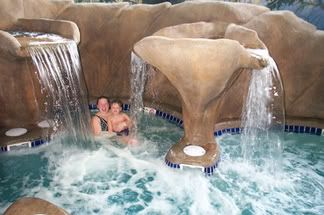 I had a pic of our room, but I decided that it wouldn't be the best to show you all what I wear to bed.
Btw, I got a little upset at a pregnant lady I saw at the water park. She had to be at least 8 months pregnant and she had with her a 6 month old little girl. Well, they both were in the very hot tub (almost too hot for me)!!! Then the lady stands up and reads the warning sign by the side of the tub that says that women who are pregnant should not be in the hot tub. Then she says oops, I guess I'm not really supposed to be in here...then she sits down again!!! I was speechless! She made me so mad that I ended up leaving the hot tub.
Besides that, we all had a wonderful weekend!