Stubble
I think you either love it or hate it...stubble that is! I just happen to hate it!!! I don't understand why an actor would think that it makes him sexy! Just tonight I saw my beautiful
Tom Welling
with stubble! Talk about making me want to vomit!!! Dis.gust.ing.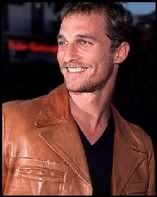 Stubbled Matthew McConaughey
First off, what woman would want to kiss a stubbled actor? Not me (if I wasn't married of course)!!! I don't care if it's the sexy Matthew Fox (below). Why would I want my lips (and checks and neck and arms and...ummm okay, that's enough...for now) scratched up?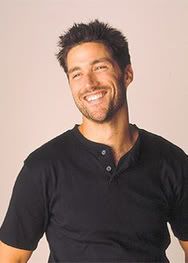 My hubby even knows that the only way for him to get any chica-chica wah-wah is to shave his face. He must be smooth!!! Just as I shave my legs for him, he MUST shave his face for me! It's only fair.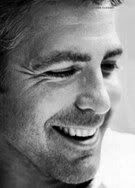 George Clooney with stubble
Anyone think that I'm totally crazy by thinking that stubble is gross? Are you a stubble lover and proud of it? Well here's your chance to defend your stubbled men! Let's hear it!!!
(Btw, sorry for the in your face post, but I'm tired and a little slap happy! Heehee!)