Harry Potter!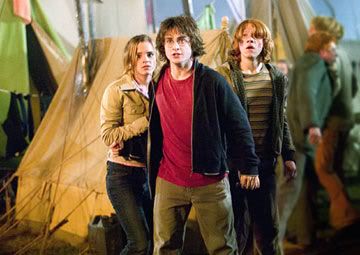 We had such a good time last night! My brother came over to my house and we rode over together to meet our mom at this great (and cheap) Mexican restaurant. We had our food while my son fell asleep on my lap. Then my hubby, dad, and father in law joined us for dinner. As the men were finishing, my mom, sis, bro, and I headed on over to the theater, right next to the restaurant, to get out seats. We ended up sitting a few rows back from the middle, but it was a wonderful spot to see the movie!!! My hubby and dad joined us at the theater as soon as they got my son settled in with his Papaw (who gladly watched him for us!). We saw some wonderful previews (including
one
I def want to see only because it's directed
M. Night Shyamalan
) and then the
movie
started!
I must say that I was def looking forward to this movie since book 4 is my favorite of all the HP books!!! And I think the movie def did the book justice. It was long, at 2 and 1/2 hours, but it had to cover a lot of information and action. And I must say that I loved the special effects...especially the under water scenes!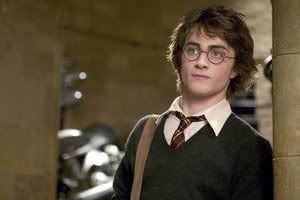 (What a cutie!!!)
My hubby enjoyed the movie as well even though he hasn't seen HP 2 or 3 (crazy, I know!). He was a little lost in one or two parts, but he caught up by the end of the movie.
Btw, I can't tell ya how many kids under 5 where in the theater! Personally I thought that they were just a little too young to be seeing this movie. HP4 has more violence and death then the other 3 movies/books.
So, have you all read the books and seen the movies? If you have/had a young child, would you allow them to see this movie? Would you screen HP4 before letting your child see it?