Pumpkin Show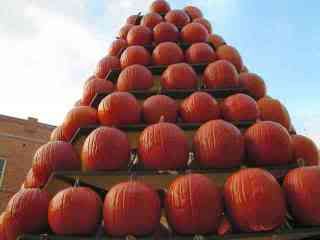 We had such a good time last night. My mom, sis, fil, son, hubby, and I all hopped into my Ford wagon and headed to
Circleville
. After our 45 min drive, we finally found a parking spot and then walked several blocks to get to the event. Once there, it seemed like we went from one food stand to the next. We shared corn dogs with pumpkin sauce, pumpkin burgers, funnel cake with pumpkin topping, pumpkin roll, pumpkin fudge, pumpkin ice cream with pumpkin caramel on top (soo good!!!), and a few other foods without the pumpkin (like battered mushrooms and pickles (((puke!))), stromboli, fried cheese, cream puffs, pizza, cotton candy, graham pretzels, and fairmade potato crisps with cheese and bacon).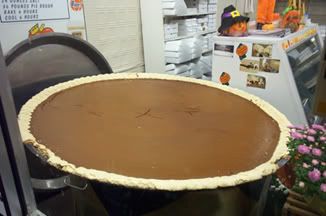 During the eating fest we visited Lindsey's who makes a huge pumpkin pie every year. It's just incredible! But by the end of the pumpkin show (Sunday night), it looks pretty bad!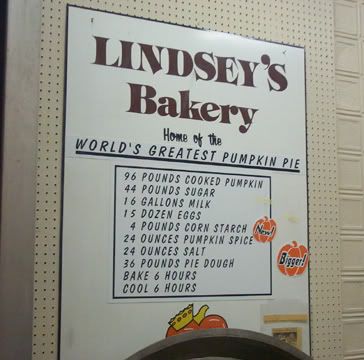 We had a great night together even with it sprinkling on us. We left the show very happy...and VERY FULL!!!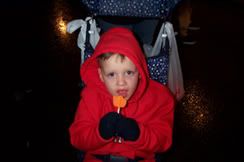 My son eating a pumpkin sucker!